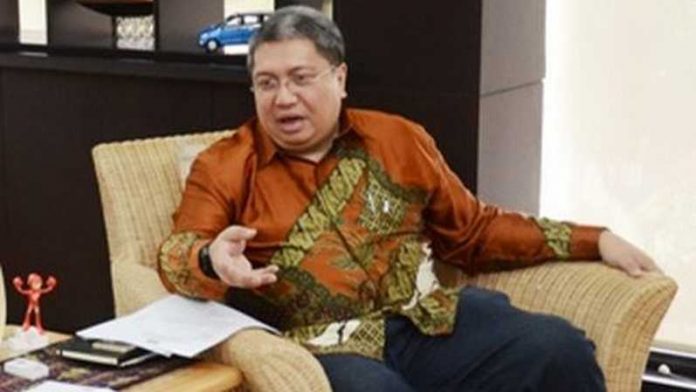 The Indonesian Retailers' Association (Aprindo) hopes that the two presidential candidates will discuss and solve the congestion problem that has been a homework (PR) for Indonesia.
"Congestion is a homework to be done, not hanged," said Aprindo chairman Roy Mandey to reporters in Jakarta, Wednesday.
He explained that congestion problems have an impact on the use of more wasteful fuels, then affect productivity where congestion reduces work time.
"We have seen several solutions that have been carried out, such as the operation of the MRT in March, then the construction of the LRT," said Roy.
However, according to the Aprindo Chairperson, there was a will from all stakeholders or stakeholderto overcome the problem of congestion is far more important.
"The willingness or enthusiasm of all stakeholders to think about congestion is much more important, so not only one ministry, for example the Ministry of Transportation, must think about it," he said.
Roy also added that regional governments, such as governors and regents / mayors, must also have the will and enthusiasm to jointly solve the problem of congestion.
"The rules that support congestion solving must of course be supported, whatever the rules are. And this is part of our spirit to improve our economy, "he said after attending the discussion.
The second round of the 2019 presidential election debate will be held in a few weeks on Sunday 17 February 2019. The second round debate will discuss energy, food, infrastructure, transportation, natural resources, and the environment.
The second round debate included in the five rounds of the 2019 presidential election debate with the first debate on law, human rights, corruption and terrorism has been held on January 17, 2019. The final debate, namely the fifth round debate will raise the theme of economic and social welfare, finance, investment, and industry at the same time will became the ultimate debate for the entire 2019 presidential election debate.